Greetings, fellow triathletes! It's Bill Sanders here. I will be your host for the upcoming Garmin Gadgets mentoring session, which is coming up on February 14 (yes, Valentine's Day!) You can find out about – and RSVP for –  that event by clicking here.
I am sitting down and putting together some material based on ideas that have been rolling around in my head for awhile. These come from experiences I've had, and solutions I've found, as well as from questions that others have brought up over the last couple of years.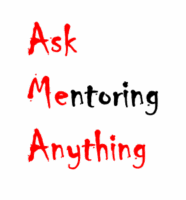 Now, I'd like to ask you to tell us what you need to know about, so I hereby invoke am invoking an Ask Mentoring Anything! Please submit comments below and let us know what you would like to hear about. We'll do our best to see if we can get that covered.
A reminder (and you can read more in the Event listing), the focus of this session is going to be about the widgets and gadgets, what they do, what kind of data they give you (realtime and for later analysis), how to make them talk to each other, and get your data from the gadgets to the various apps and programs for storage and analysis. What we will NOT go into detail on is how to use the data to improve your performance. Why? That will be the topic of other mentoring sessions and presentations, primarily from our sponsor coaches from TriSmart, IronBrick, and Evolve!
The comments box is below … and … go! See you on Valentine's Day!