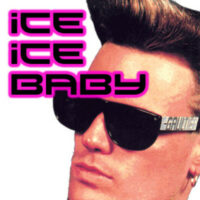 Here's the deal:
You have six weeks to complete an Iron Distance race.  It doesn't matter if you are indoors, outdoors, in a race, just training, running laps at the gym, or swimming in one of those jet stream hot tubs.  Make an honest estimate of your distances or get it off the GPS, and submit it to count towards the distance.  That is, 2.4 miles swimming, 112 miles biking, and 26.2 miles of running/walking/jogging.  If that isn't a big enough challenge for you, you can sign up to do a double – two Iron equivalents over six weeks.  We know some of you are serious overachievers.  A double will comprise 4.8 miles of swimming, 224 miles of biking, and 52.4 miles of running. New for 2021 is a quad option, that's 9.6 miles of swimming, 448 miles of biking, and 104.8 miles of running.
Round 1:
Monday, January 4, 2021, at 12:01 AM through Sunday, February 14, 2021, at 11:59 PM.
Round 2:
Monday, February 15, 2021, at 12:01 AM through Sunday, March 28, 2021 at 11:59 PM.
Click here if you are looking for the registration form:
Click here to report your weekly miles:
Click here for complete totals as the miles come in from Icy Iron HQ:
As with everything, there are a few rules and guidelines:
All numbers are self-reported.
Spin classes count toward your goal; however, you might need to make an educated guess as to your distance.
Injured? Elliptical miles and pool jogging count towards your mileage!  We strive to be kind and charitable here, so no complaining if somebody got there by other means.
Racing? Yep, those count, too!
If you win in the first cycle, you can participate in the second cycle but you can't win the same prize.
You have until the Sunday of each week (by midnight!) to post your results
No roll over between cycles. We will push that trip odometer button and start everybody at 0/0/0 for the second round..
Prizes for completion or first to finish will be announced soon.
So why Icy Iron?
The winter months are usually the slow period for triathletes. The cold weather drives us indoors and most of us are taking a break. But we don't need to pack up the tri gear just because of a few snowflakes! It's still good to get out, work on drills and techniques, and keep moving. All you need to do is submit your numbers, and you're in the Icy Iron Challenge!
Contact us
If you have any questions, please contact Dana Harman, your Icy Iron coordinator, at icyironchallenge@stlouistriclub.com.