Many of the championship and qualifiers (races in which you can qualify to compete at the next higher level) in the world of triathlon change location from year to year. Here are handy tables to help keep track of those!
As detailed information becomes available, usually at the beginning of the year in which the race is held, we add those races to the Club Race Calendar.
USA Triathlon (USAT) National Championships and Qualifiers
Many USAT National Championship races are existing races, usually non-WTC. For example, in 2017, the Clydesdale and Athena Championship was Grand Rapids Tri, the Ultra Distance Championship was Redman, and the Long Course Championship was MiamiMan. When you enter one of those races, you are automatically competing in the National Championship.
Championship races are generally being awarded by USAT for two years.
2017
2018
2019
2020
National Championships
Winter Triathlon1
Jan 29
St. Paul, MN
Jan 27
St Paul, MN
TBA
High School Triathlon
Apr 21
Tuscaloosa, AL
Apr 27
Tuscaloosa, AL
Apr 5
Tempe, AZ
Collegiate Club
Apr 21-22
Tuscaloosa, AL
Apr 27-28
Tuscaloosa, AL
Apr 5-6
Tempe, AZ
Elite National Championships
Oct 13
Bradenton, FL
TBA
Women's Collegiate Triathlon National Championships
Nov 4
Tempe, AZ
TBA
Draft-Legal Triathlon National Championships
Oct 13
Sarasota, FL
TBA
Long Course Duathlon
Apr 29
Cary, NC
 Nov 11
Miami, FL
Nov 10
Miami, FL
Offroad (Cross) Triathlon1
Jun 4
Arkadelphia, AR
Jun 9
Waco, TX
Jun 8
Waco, TX
Clydesdale and Athena Triathlon
Jun 11
Grand Rapids, MI
Jun 10
Grand Rapids, MI
Jun 23
Chattanooga, TN
Duathlon1
Jun 17
Bend, OR
Apr 7-8
Greenville, SC
Apr 13-14
Greenville, SC
Youth and Junior Triathlon
Aug 5-6
West Chester, OH
Aug 4-5
West Chester, OH
Aug 3-4
West Chester, OH
Olympic (Standard) Distance Triathlon1,2
Aug 12
Omaha, NE
 Aug 11
Cleveland,OH
Aug 10
Cleveland,OH
Sprint Distance Triathlon1
Aug 13
Omaha, NE
 Aug 12
Cleveland, OH
Aug 11
Cleveland,OH
Paratriathlon1
TBA
TBA
Jun 24
Pleasant Prairie, WI
TBA
Ultra Distance Triathlon1
Sep 16
Oklahoma City, OK
Sep 22
Oklahoma City, OK
Aug 18
Grand Rapids, MI
Aquathlon1
Oct 1
Austin, TX
 Nov 10
Miami, FL
Nov 9
Miami, FL
Long Course Aquabike1
Nov 12
Miami, FL
Nov 11
Miami, FL
Nov 10
Miami, FL
Long Course Triathlon1
Nov 12
Miami, FL
 Nov 11
Miami, FL
Nov 10
Miami, FL
International Distance Aquabike
 Nov 11
Miami, FL
Nov 10
Miami, FL
Non-Championship Qualifiers
Draft Legal Sprint Duathlon1
Jun 18
Bend, OR
Draft Legal Sprint Distance Triathlon1
Oct 7 or 8
Sarasota, FL
Qualifier for an ITU World Championship race.
Qualification is required to enter this race.
International Triathlon Union (ITU) World Championships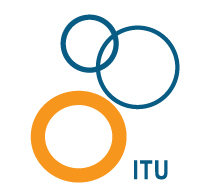 ITU World Championshipship races require qualification through national governing body, i.e., USAT National Championships and Qualifiers. You can also find the races through USAT Team USA and the ITU.
2017
2018
2019
2020
Cross Triathlon, Long Course Triathlon, Sprint and Standard Duathlon, Aquabike, Aquathlon (ITU Multisport Festival)
Aug 18-27
Penticton, BC CAN
TBA
Odense, DNK
Apr 27-May 4
Pontevedra, ESP
TBA
Almere, NLD
Standard (Olympic) and Sprint Triathlon (ITU Grand Final)
Sep 14-17
Rotterdam, NLD
Sep 12-16
Gold Coast, AUS
Aug 29-Sep 1
Lausanne, SUI
TBA
Edmonton, AL CAN
Long Course Duathlon
Sep 1-3
Zofingen, SUI
Sep 1-2
Zofingen, SUI
Sep 8
Zofingen, SUI
TBA
Zofingen, SUI
Winter Triathlon (Run / Mountain Bike / Crosscountry Ski)
Jan 26-28
Cheile Gradistei, ROU
Feb 9-10
Asiago, ITA
S3 Winter Triathlon (Snowshoe / Skate / Crosscountry Ski)
Feb 26
Quebec, CAN
Feb 25
Quebec, CAN
World Triathlon Corporation – WTC (IronmanTM)
The signature WTC event, the IronmanTM World Championship, is held annually at Kona, HI. The IronmanTM 70.3 championship, however, rotates locations. Qualification for both races is via slots allocated in other WTC races.
XTERRATM Off-road Triathlon
The world championships for the XTERRATM Off-Road triathlon championships series is held annually at Maui. Qualification is available through the XTERRA off-road triathlon series races.
XTERRATM World Championships page
2017
2018
2019
2020
XTERRATMWorld Championship
Oct 29
Kapalua, HI
Oct 28
Kapalua, HI
Oct 27
Kapalua, HI