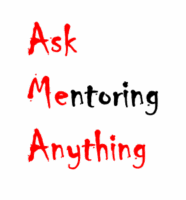 Hello St Louis Tri Club! We are excited to launch our 2016 Mentoring Program! In this article we'd like to introduce the 2016 Coordinators and get your feedback for this season. Please use the comments box at the bottom.
The Mentoring Program started a few years ago with the goal of bringing new triathletes into the culture and sport of triathlon. This program is open to anyone, whether you are fresh-out-of-the-box, movin-on-up to a new distance, a single-sport-specialist looking to expand, or a seasoned veteran.
Anyone can join. Really. All we ask is that you are ready to learn, share, challenge yourself, and bring a smile 🙂
The popularity of this program is due to Club participation, from the program coordinators to the Club members who join each week. Thanks to Peter Gonzalez and Sherry D'Amico, the 2015 Mentoring group, we have great ideas for this year and plan to add more to accommodate the growing size and range of the Club.  This year we have three coordinators that we'll introduce here soon enough. But first, let's define the program.
Our goal in Mentoring is to provide a safe and comfortable atmosphere for all triathletes to ask any questions related to the sport. With three sports to work on there's plenty to learn! Sure you can ask Google how to clip and out of your pedals, but wouldn't it be more fun to learn in a training ride or clinic?
This is not a coaching program and we won't have training plans. We can't tell you exactly how many carbs to eat, which bike to buy, or what your heart rate training zones are. Rather our goal is to connect you with experienced Club members who can help you figure those things out by sharing how they did for themselves.
We plan to begin the year with clinics to get you ready: clothing, nutrition, gear and equipment. As soon as the weather lets us, we'll get outdoors to work topics like group ride etiquette, road safety, open water swimming, the scoop on good races, and more.
To supplement learning, we're going to start AMA discussions in the Club's forums: Ask Mentoring Anything. For example, we'll have a nutrition AMA in February. Get your nutrition questions ready for discussion!  For this issue, we're asking YOU what topics and questions you'd like to see this year?
And now to introduce our program coordinators. And we want you to Ask Me Anything so you can get to know us!
Ryan Metcalf — TJ calls me the Pit-Tater.  You can ask us why.  I've been in the club since 2009.  I've done all triathlon distances and enjoy all of them for different reasons (be sure to ask me why).  This year my training will be focused on the olympic and half distances.  I enjoy challenging myself and actively seek out tough training.  My opening piece of mentoring advice is "show up".  If you do, the rest will fall into place.  I look forward to meeting, training, and racing with all of you this season.
tj pasieka — aka the IronBee for my predilection for all things bee. I'll throw out a softball AMA for ya: Ask me where my love for Bee comes from. I joined the Tri Club in 2005, 10 years ago! I've done all triathlon distances but my favorite is the 70.3. I'm also an ultrarunner, and ran my first 100 miler this past June. So I think it's safe to say I enjoy running questions. I also love biking — the hills, the wind, the sun, and the social. Swimming…not so much! I like to think I just swim so I can get to my bike 🙂  
My initial advice to all Club members — if we say we're not going to drop you on a run or ride, we won't. Bee-lieve me! My first interactions with the Club were the Saturday morning group rides, and to this day I remember how they didn't drop me, were always patient and helpful, and encouraged me to always come back next week. I'd enjoy doing the same for the Club this year!
Carrie Tillott — Just six years ago, I was a morbidly obese couch potato.  I got sick and tired of being sick and tired and decided to make some lifestyle changes.  At first, I couldn't do much, but I kept doing my thing and before long I was jogging.  The first time I ran a mile, I cried with joy!  Soon I wanted to challenge myself in ways I never had before, so I signed up for an indoor triathlon at the West County YMCA.  I've been hooked ever since.   I joined the club in 2011, and thanks to the support and guidance of our wonderful members, coaches, and sponsors, I've now completed every distance from super sprint to 140.6.  This year, I'll be focusing on some shorter races in the spring, leading up to Ohio 70.3 in August.  I believe this sport is for anyone and everyone, no matter your background, experience, or pace.  This year, I'm looking forward to paying it forward by helping YOU reach your goals.