Thank you to our sponsor Big Shark we have an opportunity to enjoy cycling in February in 2016. This looks much better than riding in STL in February. If interested inquire below and see if we can get a group together.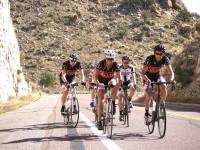 St. Louis Triathlon Club Custom Camp –
We'd love to have the opportunity to help you organize and run a successful triathlon camp for
the St. Louis Tri Club. 2016 will mark our 11th season of running triathlon camps in Tucson,
AZ and our unique model has proven to be not only beneficial for athletes but also incredibly
fun. We focus on providing and all inclusive experience where so our guests daily concerns
revolve around training, eating great food, sharing stories and having a memorable
experience. Most of our staff have been together for eight seasons and they are a live in
staff and help with all aspects of camp. Our Camp Director, Brendan Halpin has been a pro
triathlete and coach for five years and he's been directing our Tucson camps for four seasons.
Lead guide, Ian Mallams, is one of the top up and coming pro triathletes in the US. These
guys help with every element of triathlon training, from specific workouts to nutrition, to race
advice to most importantly making sure everybody is having fun. Our staff is excellent at
answering questions and finding the best time to provide advice. The key to a camp's
success is that it's done in a very relaxed, comfortable environment.
The food that we deliver at the Cycling House is extremely important to us. Our chef lives at
the house and has five years of experience of providing athletes with healthy and delicious
meals. He's also at your service for any nutrition and dietary advice and can handle almost
any food preference.
For the past four seasons the Cycling House has run the Big Shark cycling camp with Mike
Weiss. We have a long standing relationship with Mike and the whole Big Shark/St. Louis
crew.
Details:
Spaces: 15 available spots as well as an offsite
overflow option
Rate: $1995 per rider/$100 discount if we get 12 or more riders.
Date: TBD. Camp options include: February 9th to 14th,
February 23rd to 28th,
5 nights/6 days
Visit this page for Tucson Camp Details: http://thecyclinghouse.com/trip/tucsonarizona/
www.thecyclinghouse.com | 4062191318
Included:
All meals (chef prepared)
Ride nutrition (bars, gels, supplements)
Airport shuttles
Bike build and breakdown
Ride support, ride guides and van sag support
Accommodations
Nutrition, bike handling, mechanic clinics (optional)
Run and swim workouts
Stretching/Yoga/Core classes
Mechanic support
Bike rentals (+$)
Massage (+$)
Beer and Wine (+$)
I look forward to hearing from you.
Sincerely,
Owen Gue
The Cycling House, President
C: 406-370-7601,
O: 406-219-1318
owen@thecyclinghouse.com
www.thecyclinghouse.com | 4062191318
Flyer Information & Photos: St.LouisTriathlonClubCyclingHouse