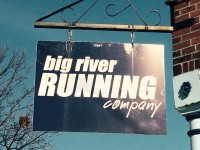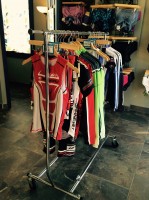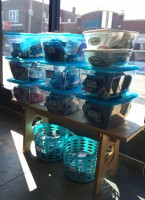 UPDATE: Did you miss the kit try on at the membership meeting??? Don't procrastinate and completely miss the boat- head over to Big River South City where the fit kit will be available until the close of the order period (end of day Tuesday Feb 24th)!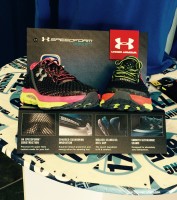 While you are there, check out the new Under Armour Speedform Gemini! I'll be sporting mine on my next run!!
Hit two birds with one stone and do your shoe buy and order your kit (in store, South City location only) on Saturday February 21 and receive a bonus $10 Big River Gift Card.




ORDER HERE
MEMBERS: You must be
logged in
to see member content. Please register or login to view this content.
You can thank club members Devin Tyman and Greg Frankenfeld as well as your triclub board for working tirelessly to develop your new design! We worked with a list of over 13 suggestions from club members attempting to address each.
Note: We strongly advise that you try on the fit kit before ordering! Your fit is very important and the size is very specific to each article of clothing. We are changing companies to Louis Garneau so if you have a previous year's kit from Voler, the fit and sizing will be different.
We will be offering tri tops for women and men as well as a women's racer tank, a racer bra, tri shorts, compression tri shorts, men's and women's cycling jersey, a one piece kit option, arm warmers, and a cycling jacket.
The LG online store will close on Wednesday, February 25th, at 7:30am. Order delivery is anticipated for mid-April, just in time to start your season! The orders will be shipped to the Clothing Coordinators (saving you lots of $$$) and arrangements for pickup will be announced later.
Email CLOTHING@stlouistriclub.com with questions.