Do you consider St. Louis your hometown?
No
What do you consider your hometown?
East Alton, IL
What do you do for a living when you aren't daydreaming about being a professional triathlete?
I'm a Yoga Teacher & Licensed Clinical Social Worker
Tell us about your family?
I've been married to my husband (Steve) for eight years this June. Steve & I run together in Forest Park several times a week & enjoy traveling for races.
Any hobbies outside of triathlon?
I enjoy practicing Yoga.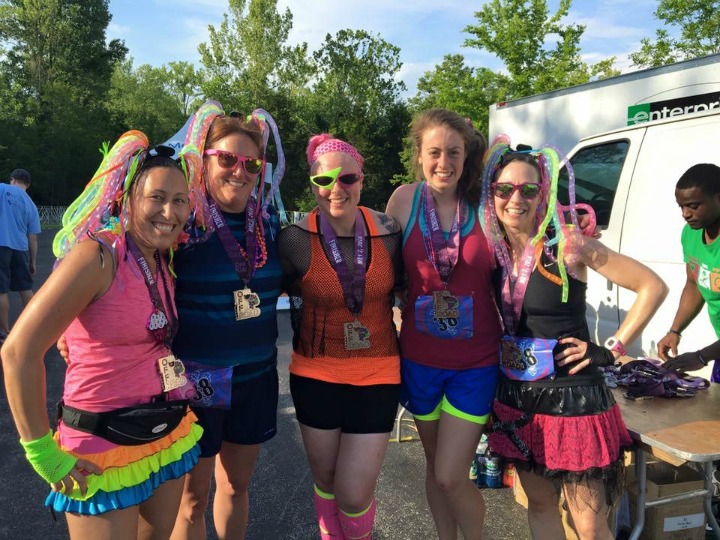 What led you to triathlon?
The Frozen Buns Run has always been one of my favorite races, running through my neighborhood. After the race I saw Greg Frankenfeld (who I knew through Pilates & Yoga classes) , and he talked to me about St. Louis Tri Club. I had never done a triathlon before, only running & biathlon events. I went home and checked out the club website and joined.
Your first triathlon?
My first Triathlon was the St. Peter's Rec Plex Tri. I was so excited to see other club members & the support was amazing!
Any experience in endurance sports prior to triathlon?
Yes. Primarily a runner who taught just enough Spinning classes to keep up my fitness on the bike. I had been running and participating in biathlons for years prior to joining the club.
Which of the following (swim, bike, run) do you consider your favorite or your strength?
Run
Which of the following (swim, bike, run) is the most challenging or your least favorite?
Swim
Activity you most look forward to doing in the offseason or to have a break from swim/bike/run?
I'm getting ready to go to the Sedona Yoga Festival!
How has yoga helped in your triathlon training and racing? What advice would you give for a club member looking to get started in yoga?
Yoga has been instrumental in my training and racing. There are so many benefits of yoga for triathletes! Yoga is not just about improving flexibility. Additional benefits of yoga include increased core strength, balance and injury prevention. Yoga can also improve body awareness, mental clarity, sleep and recovery time. I also practice meditation/visualization.
If you are interested in getting started with yoga, it is most important to listen to your body & take breaks as needed. Make it your practice and start where you are, not where you think you should be. Yoga is for everybody and every body. Pay special attention to the class description so the style of yoga fits into your training plan.
I offer private and small group instruction for those who are interested in learning more about yoga. Yoga for athletes is one of my favorite types of classes to teach!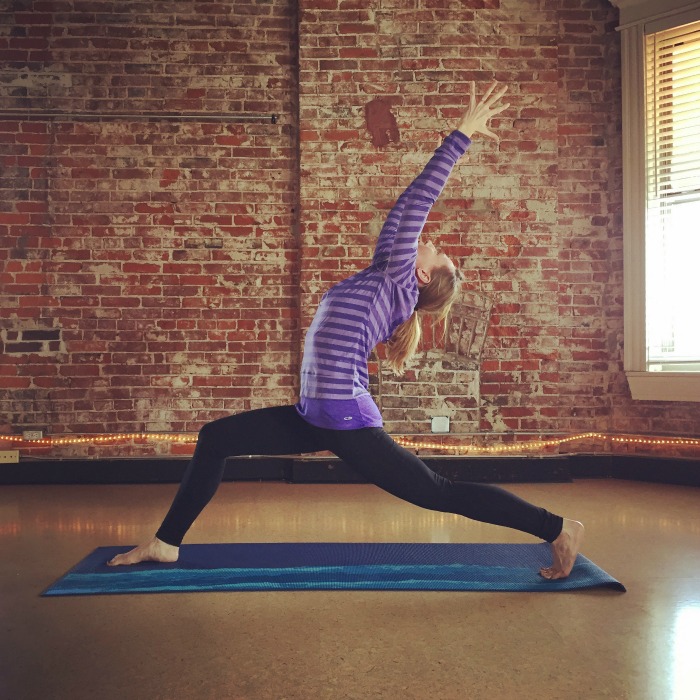 What are your short term goals? What about long term?
I have my sights set on someday qualifying for the Boston Marathon, I'm excited about my new age group next year! Ha!
Why did you decide to join the St. Louis Tri Club?
Aside from Greg being a great guy, I love to challenge myself physically. Getting out of my comfort zone is when I feel most alive!
Favorite place to train in or around St. Louis?
Forest Park

At the Races
Favorite Race?
Pere Marquette Trail Run
Your normal go-to meal the night before a race?
Pizza
Proudest accomplishment or race result?
My very first biathlon was Get Up & Go in Belleville, IL. The progress I saw over years of doing this race was very rewarding and this past year I finished 1st place overall female.
Furthest you've traveled for a race?
Miami
Your Gear
Running Shoes
Asics
Bike
Felt
Piece of tri gear you can't live without?
Body Glide
Race Day Nutrition
Bring my own. I am vegetarian and use Vega products.
Your Favorites
Favorite Local Park?
Forest Park
Favorite Local Restaurant?
Tree House
Favorite Musician/Song?
90's Hip Hop