We extended the deadline to March 8th……order now!!
Attention guys (especially Bill Sanders)!!! Men's and women's TRIFLARE kits and the Louie Garneau kits are still available to try on!!!!
Because we had so many people ask, we extended the ordering period for the club kits. I will have the samples to try on this coming weekend at:
Saturday, 3 to 5 pm at Big River Running, South City 5352 Devonshire Avenue
Sunday, 5 to 7 pm at Big River Running University City 606 North and South Rd. (in conjunction with a mentoring clinic, if you are wondering why it is "after-hours")
Also, if you cannot make either of these, email me (jp.juliepalmer@gmail.com)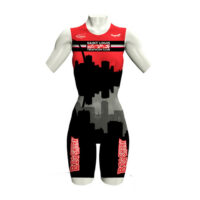 and I"ll see if we can connect. I will be at Webster University for a swim clinic this weekend at the following times:
Saturday 8 am to 10 am and again from 6 pm to 8 pm
Sunday morning 8 am to 10 am
I can bring the fit kit samples to the swim clinic and can have them in the pool area; just let me know!
Link to Andrea Robertson's TRIFLARE:
STL TRI CLUB
All TriFlare outfits will be shipped to me (your small shipping charge covers costs from her production facility). Andrea matched our cost for the Louie Garneau one pieces which is almost $80 off her normal price for one pieces. Amazing price for a local person to be good to the Saint Louis Tri Club in this way!! Thanks Andrea!!
Link to our Louie Garneau Store:
https://www.lgpickpayride.com/StLouisTriCluib_160407PPR
The Tri Club is subsidizing (absorbing $10 of the cost) of the Tri Tops because we want as many of you showing our colors at the races this year, especially at the local races. I personally am tired of being outnumbered by orange and black (SBR)!!! The price on the web site is the lowered price. Items should be shipped out to us by the end of April/first of May.
Also, for those of you who still want to order a KILT, here is the information: