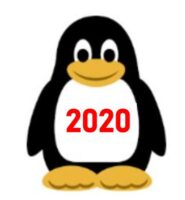 Sunday, January 26th, 2020 @ 8:00 am
@ Spanish Lake County Park
New course and new venue for 2020! Still 99% chance your buns will be frozen! Join the Saint Louis Triathlon Club on January 26th, 2020 for the 14th Annual Frozen Buns Run. We encourage you to come on out and meet or exceed your new 2020 running goals or aim for a new 5k PR! And yes, the penguins will still be there for you to run with.
If you're looking for a longer race distance or a longer challenge, Big Shark's Nippy Niner and Nine K Trail race follows our race at the same start location beginning at 9am.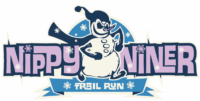 TEN REASONS TO RUN THE 2020 FROZEN BUNS RUN
A fresh,fast, new course.
No traffic!
Great price when you register early
Professionally timed race, USATF sanctioned, with aid stations and plenty of convenient parking
Awards for top 3 overall and age group
Great SWAG! Guaranteed for our first 700 registrants. Race belt/fanny pack image below
Bring your family and friends and stay for a hike around the park!
Run with and get your picture taken with the penguins
Start the New Year off right—resolve to be challenged, enjoy the outdoors and join other like-minded people for a great time
Longer options. Looking for a challenge? The Nippy Niner 9 Mile and 9K Trail run will be held after the 5K @ 9:00am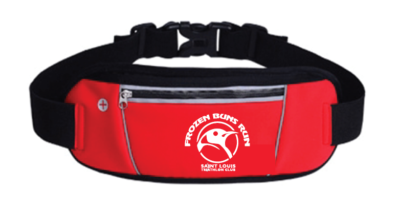 Race Pricing
5K
STL Tri Club Member up to 1/19/2020

(Use member discount code at the bottom of this page)

$25
Prior FBR race participant up to 11/30/2019
$25
On or before 1/1/2020
$30
On or before 1/25/2020
$35
Race Day
$40

A little history…

2007:  The inaugural year of the Frozen Buns Run.  The Saint Louis Triathlon Club was approached by University City and asked to coordinate a 5K race to coincide with the City's new Ice Carnival. Attendance was about 40-50 runners and timing was done with a stopwatch.
2008: The STL Tri Club teamed up with Big River Running for race timing and results. Attendance was also about 50 runners.
2009: The first year of having dedicated race directors and the race became better organized and promoted, successfully attracting 200 runners on race day!
2010:  A 10K route was added modeled after the UC Library Memorial Day run. The race was capped at 400 runners (evenly split) and capacity was reached by race morning.
2011: 375 runners and  BRR moved to chip timing.
2012, 2013, 2014, 2015: Over 500 people register for the race each year. The finish line party and awards ceremony were improved to include plentiful snacks and refreshments as well as finisher awards and giveaways.
Race Details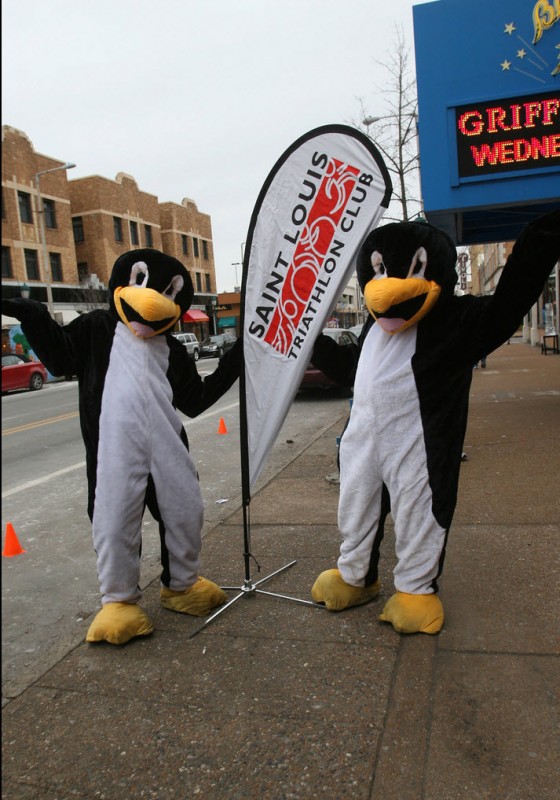 Date: Sunday, January 26, 2020
Time: 8:00 AM
Location: Spanish Lake County Park
Packet Pick Up/Race Day Registration: 6:30 AM – 8:00 AM at Spanish Lake County Park
Pre-Race Day Packet Pick Up: 1:00 PM – 5:00 PM, Saturday, January 25th at Big Shark Bicycle Company, Big Bend Location
Contact Information
If you have any questions, please contact us by email at frozenbunsrun@stlouistriclub.com.
 Volunteer Info
We need volunteers! Email us at volunteer@stlouistriclub.com to volunteer or hit the button below to signup for a spot.
Sign up to Volunteer »
Awards
Awards will be given to the top 3 overall male and female and top 3 male and female in each age group and will be held at the race site at 9:30am
Past Results:
2018    2016    2015     2014    2013   2012    2011
Race and Weather Updates
www.facebook.com/frozenbunsrunstl/
Race Location
Spanish Lake County Park, 12500 Spanish Pond Rd, St. Louis, MO 63138
Directions: From Highway 270, take the Bellefontaine Road exit north. Turn right on Spanish Pond Road and follow to the first park entrance. Parking will be in the park. Registration will be visible from the Entry near Spanish Lake and the trail.
Refunds/Awards & SWAG
There will be no refunds under any circumstances. This policy will be strictly adhered to for fairness to all. There may be a location for awards and SWAG to be picked up after the race but nothing will be mailed.
Course Map
Club Member Discount
MEMBERS: You must be
logged in
to see member content. Please register or login to view this content.