Map Unavailable
Date/Time
Date(s) - 05/20/2020
7:00 pm - 8:30 pm
Categories
We will be meeting virtually on May 20. After our usual (well, much shorter when you think about it) Club updates, Club Sponsor Coach Jennifer Meyer of TriSmart Training Systems will be answering your questions (see her message below).
The Mechanics:
We'll be livestreaming a Zoom conference via Facebook Live on the Club's public Facebook Page.
We'll also show the meeting live here on this page.
You do not need to be a user of Facebook to view the meeting, however, in order to provide comments and ask further questions during the meeting, you will need to be logged into Facebook (the moderator will be reading your comments and passing them to Jennifer).
Here's the important part – Club members, we need your questions and topics. Please log in to see the links to submit questions:
MEMBERS: You must be logged in to see member content. Please register or login to view this content.
Please submit questions before 5/17. Questions submitted by that time will have priority over questions asked during the meeting.
This virtual meeting is open to prospective as well as current members!
From Jennifer:
Hello Fellow Saint Louis Tri Clubbers!  I miss seeing you at our monthly meetings, but I'm glad we're getting together virtually this month.  I have been coaching for 15 years and competing for longer.  As a full-time coach with TriSmart Training Systems and sponsor of the Club, I am pleased to answer questions you have about our awesome sport of Triathlon.  I want to help you avoid pitfalls and excel whether it is your first triathlon or you've been doing it a long time.
What questions do you have related to our sport?About training? racing? swimming? biking? running? transitions? races?
Questions submitted before 5/17 will take priority on the meeting call.  We will take additional questions during the meeting if we have time.  The meeting will be broadcast on our public Facebook Page. During the session I will be communicating with the moderator over Zoom, who will be managing the questions over the Club's public Facebook Page live.
If we don't receive questions the Board and I will come up with a variety of items to cover that we hope will be interesting and useful, but we prefer to hear from you – this is your chance to tell us what you want to know!  No question is too simple!
I look forward to meeting with you on the 20th!
Jennifer Meyer
Saint Louis Tri club member at large 2004
Saint Louis Tri Club Vice President 2005
Saint Louis Tri Club Sponsor 2006 to present
Race Director for Frozen Buns Run on behalf of our club in 2012 and 2013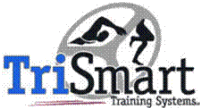 Bookings
Bookings are for St. Louis Tri Club members only, please login to RSVP.
MEMBERS: You must be
logged in
to see member content. Please register or login to view this content.